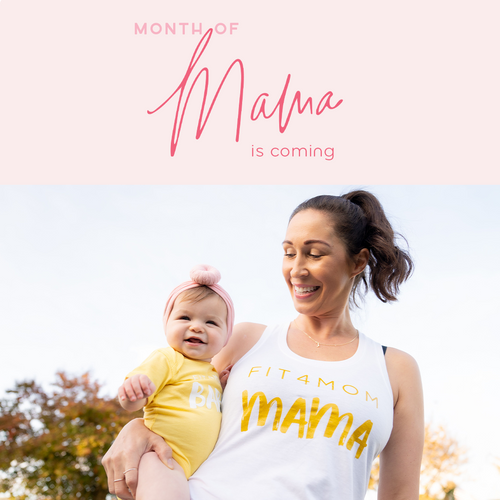 Month of the Mama
Nicole Cox
It's our most favorite time of the year because Month of Mama is almost here! Just a few more days until we officially kick off our Month of Mama month-long celebration of moms. If there was ever a year you deserve to be celebrated, this is THE year.
As more and more of our in-person locations are opening back up, now is the perfect time to try a FIT4MOM class or return to your #mamahoodsisterhood. We want to give you that motivation by kicking off our celebration with a free week of classes, May 3-8! At participating locations nationwide.*
Already a client? #MomItForward and send this email to a friend who could use a Village right now.
Here is a sneak peek at the Month of Mama events we have in store for you...mark your calendar and line-up your sitters; this month is all about YOU: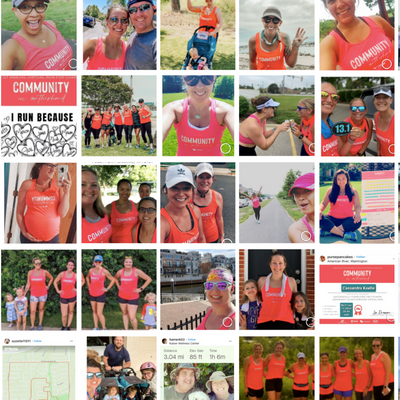 Strength in Motherhood Virtual Race
Looking for a Mother's Day weekend race? Before you head to brunch, lace up + run for a cause with the Strength in Motherhood Virtual Race. Select your distance - 5K/10K or Half Marathon - and choose your run route. Sign up and add a FIT4MOM medal to your race collection!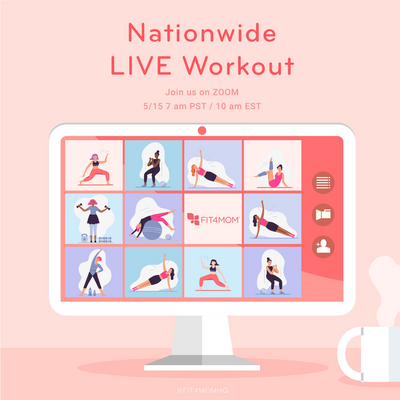 Strength in Motherhood Virtual Race
After the year that almost broke us all, let's rally together with moms everywhere to unite in fitness + sisterhood with a LIVE Zoom workout featuring a mash-up of all your fave FIT4MOM classes! Join Founder Lisa Druxman + instructors from across the U.S. for this FREE fitness party like no other.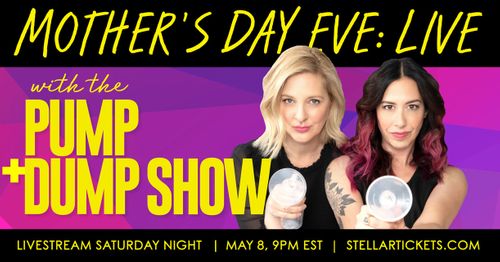 Pump + Dump LIVE Comedy Show is Back!
On Saturday night, May 8th at 6pm PST/9pm EST, let's sign-off from all parenting duties and log-on together to watch "Mother's Day Eve: Live with The Pump and Dump Show." Whether you're alone in your bathtub with tea and candles, or cracking champagne with your besties, "Mother's Day Eve with The Pump and Dump Show" is your time to let loose. Someone else can wake up with the kids on Sunday morning. To get an exclusive discount, enter the code FIT4MOM at checkout.
Sign up to get weekly goodies, delivered right to your inbox, including:
A FREE week of FIT4MOM classes valid at participating locations nationwide
A live nationwide fitness party on Zoom featuring top instructors
Mother's Day giveaways featuring our newest styles for mom life
Music playlists, workouts, recipes and meditations to nourish your body + soul