Why FIT4MOM?
We do more than build businesses—we build communities. Teaching for a FIT4MOM franchise provides a unique and rewarding opportunity to empower and support mothers on their fitness and wellness journeys. FIT4MOM specializes in providing fitness classes and community for moms at all stages of motherhood, from pregnancy to postpartum and beyond. Instructors have the chance to make a positive impact on the physical and emotional well-being of mothers, helping them build strength, confidence, and a sense of community, all while sharing their passion for fitness and promoting a healthy lifestyle in a supportive and inclusive environment.
FIT4MOM instructors receive comprehensive and current prenatal and postnatal fitness certifications, along with specialized certifications in our seven branded formats. We provide an extensive library of exercises, sample classes, meditations, and client resources for all our programs. Additionally, we continually develop educational courses to ensure that our instructors remain industry leaders.
Love.
The linchpin of motherhood and all life. We choose love over fear. We bring love to every class, interaction, and decision.
Inspiration.
We motivate moms to achieve their ultimate potential, both physically and emotionally.
Inclusivity.
We take a stand to support and welcome all moms, regardless of race, religion, sexual affiliation, or age and stage of motherhood.
Positivity.
We recognize the impact our words and behaviors have on others. We bring big, positive energy to our work and our communities.
Authenticity.
As business owners, community leaders, and Moms, we believe in integrating our true selves into every aspect of life.
Ripple.
We model wellness, kindness, and philanthropy to our children, fellow moms, and communities. We are Moms With A Mission who give back and create positive change in our communities.
LET'S GET STARTED
Interested in becoming a FIT4MOM instructor? Let us help you get started. Start by finding a location near you.
All FIT4MOM classes should be led by instructors who are part of the FIT4MOM family. Becoming an authorized instructor is a straightforward process outlined in our FIT4MOM Education Pathway, which we're thrilled to share with you. We're dedicated to ensuring you have everything to lead a safe and enjoyable class. You'll find valuable resources in our online courses, and we're excited to support your growth through ongoing educational opportunities.
Education Pathway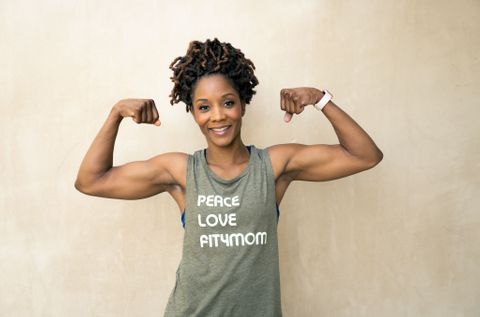 Our Foundations course provides the base-level knowledge needed for an effective FIT4MOM instructor. The course is broken into several smaller modules to make learning easy and at your own pace. Not to mention, you'll always have information to reference as you grow with FIT4MOM.
Foundations provide the tools to connect deeper with every mom by breaking down the science behind training the female​ ​mind​ ​and​ ​body​, the Ripple​ ​Effect​ (FIT4MOM's Secret Sauce), and the skills of being an amazing instructor, as well as a deep dive into pre and postnatal fitness education.
The course will take approximately 8 hours to complete. You will earn .8 ACE CECs, .8 NASM CEUs, & 8.0 AFAA CEUs upon successful completion.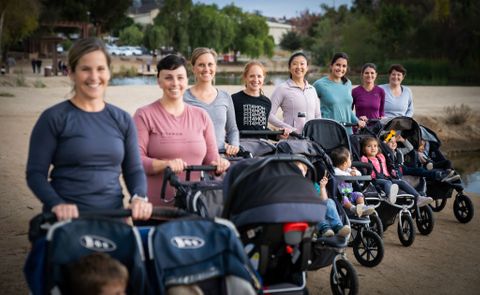 Once you have completed Foundations, you'll be ready to tackle learning to deliver each program. The FIT4MOM programs all build on this foundational knowledge. In the specific program courses, you will learn the what, why, and how of the class constructs, creation, and cueing. In the next section of this course, you will learn about each program we offer.
Included in each format certification is an overview of the program (who it's for and the approach we take), a class construct with a detailed explanation of the individual parts of the class (how to create and deliver), sample classes to help get you started, and a robust exercise library with an explanation of how to put it to use. You have 30 days to complete the course once enrolled.
Learn more about our program offerings here.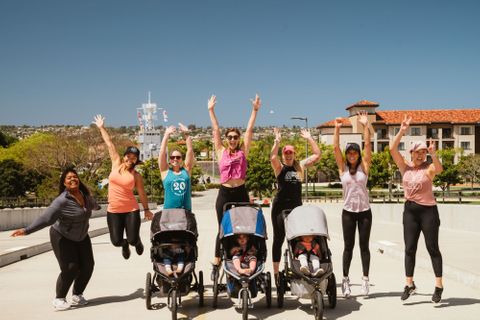 Your FIT4MOM Membership provides access to all online course content, including relevant updates, resources to assist in class design and delivery, a robust exercise library, and essential continuing education to ensure you are up-to-date on the FIT4MOM program you are leading.
Become an Instructor
With nearly 2,000 class locations, 1,850 instructors, and over 250 franchise owners nationwide, FIT4MOM is the nation's leading company for pre and postnatal health, wellness, and fitness programs for every stage of motherhood.
Have more questions? Check out the FAQ page or email us at Education@fit4mom.com
Submit your information below to be connected with your local franchise.