NEW MAMA DREAM GIVEAWAY
Whether you're expecting, a new mama, or celebrating your growing family with another baby on the way, preparing for a new baby is one of the most exciting, empowering, exhausting, and just totally overwhelming times no matter what age or stage of pregnancy or motherhood you're in.
We got you, Mama! Not only was our Baby Registry Must-Haves and Baby Registry Giveaway created by moms, for moms—they're filled with all of our go-to, all-time favorite items. Best of all, we partnered with 15 of the brands to spoil 15 mamas in this dream giveaway with over $4,000 in prizes!
This giveaway is now closed and the winners have been contacted. Be sure to follow us on Instagram and join our email list by filling out the form below to stay up to date on future events and giveaways from your friends at FIT4MOM!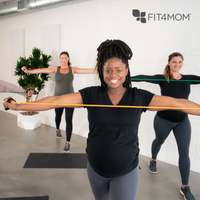 FIT4MOM
$425 Prize Package from FIT4MOM: Choose from a 6-week FIT4BABY prenatal session or a 3-month FIT4MOM maternity leave fitness membership at a location near you! Plus, take home a Fitness Bundle that includes a resistance band, core ball, mini ball set, as well as a FIT4MOM Sun Ray Teether.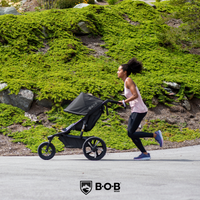 BOB Gear
$780 Prize Package from BOB Gear: Win a BOB Gear Alterrain Pro all-weather jogging stroller in black and an infant car seat adapter of your choice.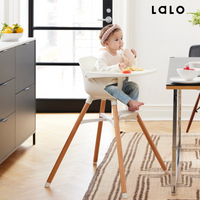 LALO
$355 Prize Package from Lalo: Win Lalo's The Chair 3-in-1 high chair, booster seat, and play chair, and a First Bites Full Kit that includes a Suction Plate, Suction Bowl, Little Cup, 2 Little Spoons, and 2 Bibs.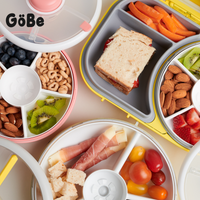 GOBE
$300 Prize Package from GoBe: Win 3 Original Snack Spinners in coral, teal, and gray, 3 Large Spinners, and 3 Lunch Boxes from GoBe so your kids can snack whenever you're on the go.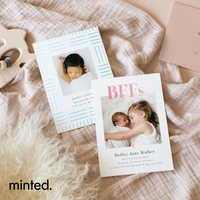 Minted
$300 Prize Package from Minted: Win a $300 credit towards children's art for your nursery and stationery designed by independent artists from Minted for your baby shower invitations, birth announcements, and beyond.
Dermaclara
$266 Prize Package from Dermaclara: Win Dermaclara's pregnancy and postpartum reusable skincare patches including a Stretch Mark Kit, Face Rejuevenation Kit, Claratone, and Claraprep.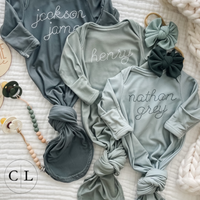 Caden Lane
$265 Prize Package from Caden Lane: Win the cutest bamboo clothing and accessories for your little one from Caden Lane including two swaddle blankets, two knotted gowns and hat sets, two bandana bibs, two burp cloths, a maternity robe for mama and a Hello I'm New Here wood sign.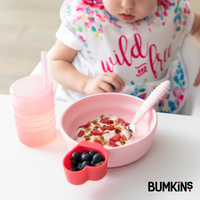 Bumkins
$255 Prize Package from Bumkins: Win Bumkin's Mega Feeding Kit which includes our favorite Splat Mat; their Swap Pocket, SuperBib 3-pack, and Sleeved Bib; a First Feeding Set with Lid & Spoon; a Silicone Starter Cup, Grip Dish, Grip Bowl, and Placement; a Silicone Stretch Lid and Straw Cup with Lid; a Toddler Spoon, Fork, and Silicone Chewtensils; and 2 Silicone Tethers and 3 Little Dippers.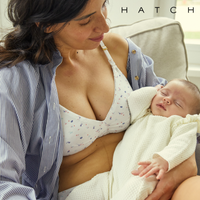 HATCH
$250 Prize Package from HATCH: Win a $250 gift card from HATCH to celebrate life's biggest moments in their luxurious, soft, and timeless style and beauty products for every stage of pregnancy and motherhood.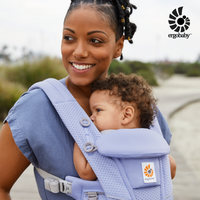 Ergobaby
$199 Prize Package from Ergobaby: Win the Ergobaby Omni™ Breeze carrier and keep you and your baby comfortable and dry while baby wearing throughout your day.
Yogasleep
$189 Prize Package from Yogasleep: Win Yogasleep's best baby sleep bundle which includes the Ohma Baby Monitor, the Dohm Sound Machine, and your choice of a Hushh or Rohm travel sound machine with a matching travel case.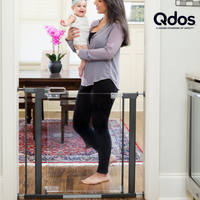 Qdos
$180 Prize Package from Qdos: Win the most modern and chic pressure-mounted baby gate, aka the Crystal Designer Baby Gate by Qdos to keep your little one(s) safe.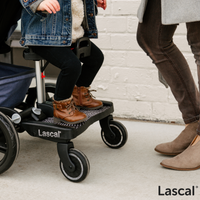 Lascal
$160 Prize Package from Lascal: Win the Lascal BuggyBoard Maxi+, the perfect ride-on platform that gives your child the option to sit or stand with a foldaway saddle.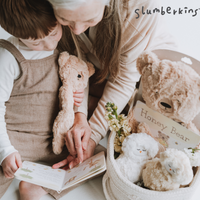 Slumberkins
$150 Prize Package from Slumberkins: Win a $150 gift card to Slumberkins and snag the cutest, cuddly creatures and books that are thoughtfully designed to empower parents and caregivers by providing tools to teach positive social-emotional life skills to children.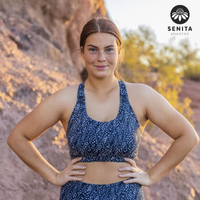 Sentia Athletics
$150 Prize Package from Sentia Athletics: Win a $150 gift card to stock up on maternity activewear and the best nursing sports bra out there!


THE MUST-HAVES LIST
If you haven't checked out our Baby Registry Must-Haves list yet, Mama, we highly recommend you do! Created by moms, for moms, this list is filled with our all-time favorite items every mom-to-be should have on their baby registry. From functional nursery items and go-to baby gear to fitness faves and special gifts for Mama—this list has everything you need to tackle everything #momlife throws your way.

THE LIVE EVENT
Miss our Baby Registry IG Live on October 10th at 11 am PST / 2 pm EST at @FIT4MOMHQ? Click here to watch now as we review items from our Baby Registry Must-Haves list firsthand, share tips and tricks, and chat with special guests from some of our favorite brands!
Thank You to Our Featured Partners