31 WAYS TO DO YOU THIS NEW YEAR
2020 is your year to shine. It's time to say goodbye to 2019 and hello to a new decade. What's the first step in doing so? Committing to simple daily check-ins with yourself. Doing things that raise your spirit, that honor your body, that serve your well-being, and that lift you up.
Get our free New Year Do You 31-Day Calendar to help find your #strengthinmotherhood.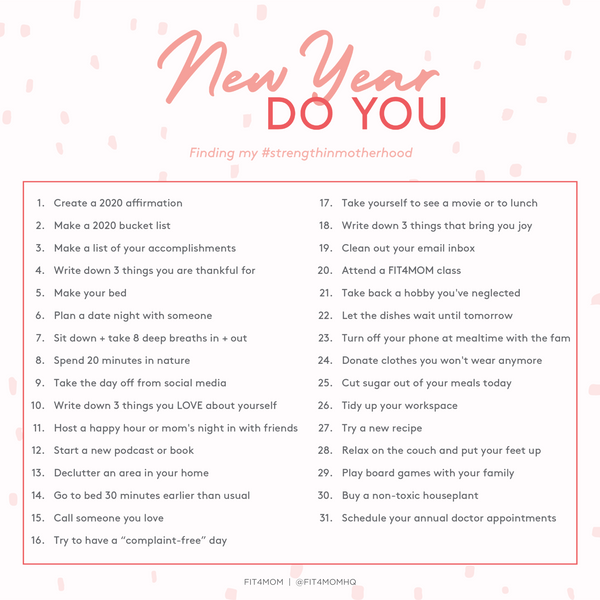 FIND YOUR STRENGTH IN MOTHERHOOD
We want to see you participate in our January daily check-ins all month long! Repost this image and tag us so we know who's in!
Post the calendar's daily tasks to the 'gram each morning or evening, or share a few here and there throughout the month. Tag us @FIT4MOMHQ + use the hashtags #strengthinmotherhood and
#FIT4MOM to show us how you are finding your strength in motherhood in 2020. Happy new year!