Olympic Sprinter Tori Bowie's Death and Discrepancies in Maternal Mortality
FIT4MOM x Rachel Nicks x Jessica Maurer
Tori Bowie was once the fastest woman on the planet. The Mississippi native was a high school track and field and basketball athlete, who set records in the NCAA during her university career. Bowie became an Olympic medalist at the 2016 Rio Olympics by winning gold, silver, and bronze medals. She was found dead at the age of 32 from pregnancy and labor complications.
Sadly, Bowie's story is not uncommon. Pregnant women in the United States are more than 3-4 times as likely to die from complications related to pregnancy or childbirth than those in other developed countries in the world. Thousands more have unexpected outcomes and situations resulting in serious health consequences for the woman and the child. Every pregnancy-related death is tragic, especially because more than 80% of pregnancy-related deaths in the U.S. are preventable.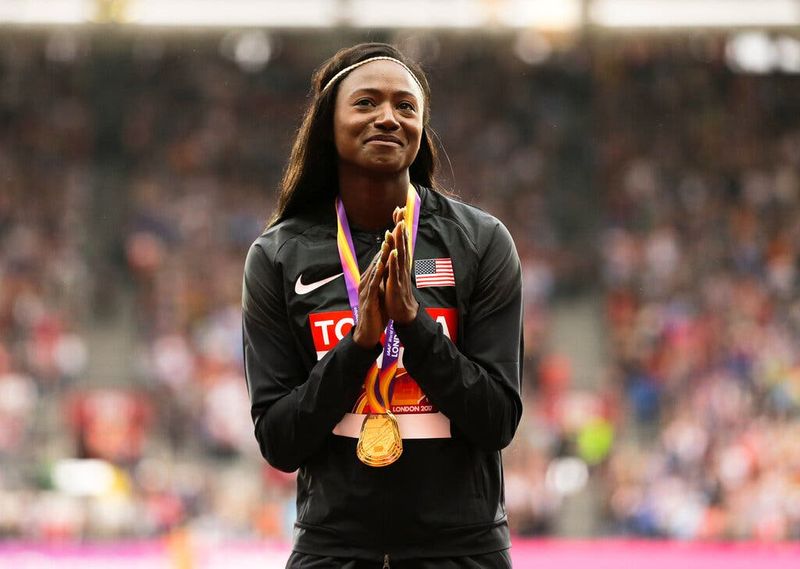 RACIAL DISPARITIES
According to findings released in April 2023, Black women are 3 times more likely to die from a pregnancy-related cause than White women. That results in 69.9 deaths per 100,000 live births for Black women. Black Americans' health issues have long been attributed to genetics or lifestyle and behavior, when in actuality, an array of circumstances linked to racism:
Structural racism

Variations in quality healthcare

Underlying chronic conditions such as bleeding disorders, diabetes, and heart disease
While rates of severe maternal morbidity (SMM) have been increasing among all women, the statistics are disproportioned for women of color. SMM measures unexpected outcomes from labor and delivery with significant short- or long-term consequences to a woman's health. The Centers for Disease Control and Prevention categorizes SMM by 21 "indicators". The odds of a Black woman having one of these indicators is about 1.7 times more likely than White women.
Bowie's cause of death was linked to complications of respiratory distress and eclampsia, which is when a person develops seizures following a sudden spike in high blood pressure during pregnancy, according to the Cleveland Clinic.
Black communities have a 63% higher rate of SMM than white women. These rates are higher across all age groups and nearly all indicators examined. Black women have up to twice the prevalence of risk factors, such as hypertension, preeclampsia, anemia and pre-existing diabetes.
LACK OF CARE
According to Every Mother Counts, more than a third of all counties in the United States do not have an obstetric care provider. The lack of obstetricians, midwives, hospitals, and birth centers means that basic levels of care are not being provided throughout the US - especially in rural areas. Women in these areas who have high-risk pregnancies often do not have access to specialists who can help treat their conditions.
Most people assume that a woman will see the same physician throughout her pregnancy. However, many pregnant women, especially those enrolled in Medicaid, see different care providers at each prenatal visit. Medicaid pays for 65 percent of births to Black mothers, meaning that many Black women meet the physician or midwife attending their birth for the first time when they arrive at the hospital in labor. This means that warning signs, symptoms, and progressive health concerns often fall through the cracks and women are not receiving the necessary care at the correct time.
Even if the Black mother has access to appropriate care, studies show that the quality of care differs based on their race. A 2016 survey of white medical students conducted by the University of Virginia shows that nearly half of the students believe that Black patients have less sensitive nerve endings—affecting pain perception and treatment recommendation accuracy for Black patients. In fact, in 2021 the CDC "accelerated its work to address racism as a fundamental driver of racial and ethnic health inequities in the United States."
WHAT YOU CAN DO
Recognizing urgent maternal warning signs, advocating for timely treatment, and being a support system for pregnant mothers can help prevent many pregnancy-related deaths.
It is no longer enough to just read the statistics. Research local maternal support groups in your area. Become an advocate, volunteer your time, shop businesses that give back, and make financial donations to organizations determined to change the narrative.
Follow and donate to companies doing good, hard work such as: