Neely Spence Gracey Sets New World Record for Fastest Mile Pushing a Stroller
FIT4MOM x Jessica Maurer x Neely Spence Gracey
"Becoming a parent doesn't mean your days of setting personal goals are over. It might look a little different, and let me tell you, achieving your goals as a mama is the best feeling ever." - Neely Spence Gracey
Neely Spence Gracey, a four-time Olympic Trials qualifier and mother of two, set a new world record for the fastest mile pushing a stroller in 5 minutes and 24.17 seconds on June 30, 2023.
Neely's accomplishment sends a powerful message to mothers worldwide that they don't have to sacrifice their dreams and passions after becoming parents. Her story inspires women to continue pursuing their goals, whether they're athletic or otherwise.
Gracey's world record attempt was a long time in the making. She began running in high school and quickly excelled. Her awards and accolades are extensive, but here is a summary:
An eight-time NCAA Division II champion, including victories in the 5000 meters in 2009, 2010, and 2011

Represented Team USA five times, including the IAAF World Cross Country Championships and the Pan American Games

Top American at the 2016 Boston Marathon and 8th place at the New York City Marathon in 2016

Won the Steamboat Half Marathon in 2022 and 2023

Overall win at the 2023 Disney Princess Half Marathon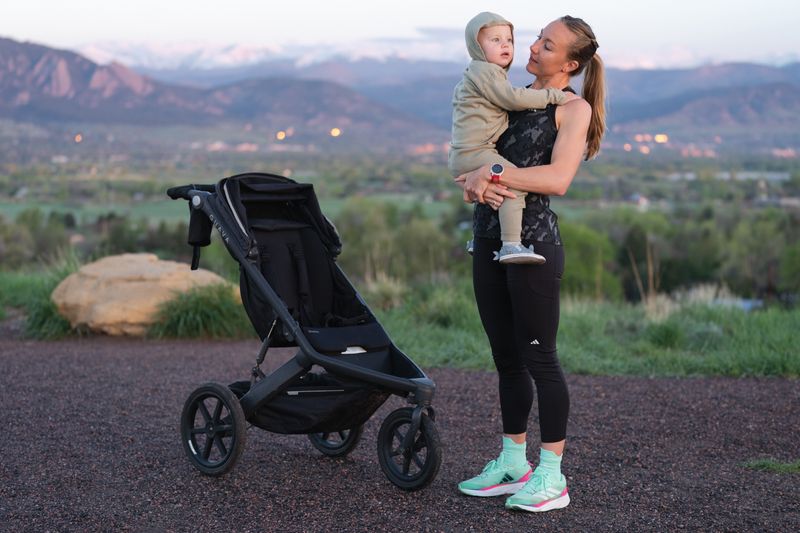 In addition to being a world-class runner, Gracey is a certified running coach for the business she founded in 2013, Get Running Coaching. She is passionate about helping other moms get back to the activities that they enjoy. Neely shares with us, "Research tells us that the more active mom is, the more active the children will be, especially if they see fitness being prioritized from as young as they can remember. Let your kids be the reason you make time for a healthy and active lifestyle."
She first learned about the stroller mile world record in early 2022 and was immediately intrigued. Gracey began training for the stroller mile in earnest, quickly realizing it was much more challenging than anticipated. The stroller added significant weight and drag, making it difficult to maintain her running form. Despite the challenges, Gracey persevered and eventually set a goal of breaking the world record.
"I loved combining my worlds of competitive athlete and mom my running down this stroller record, says Neely. "I hope my kids learn about goal setting, pursuing passions, taking care of your body, and having fun with your family by having a front row seat (literally) in this endeavor."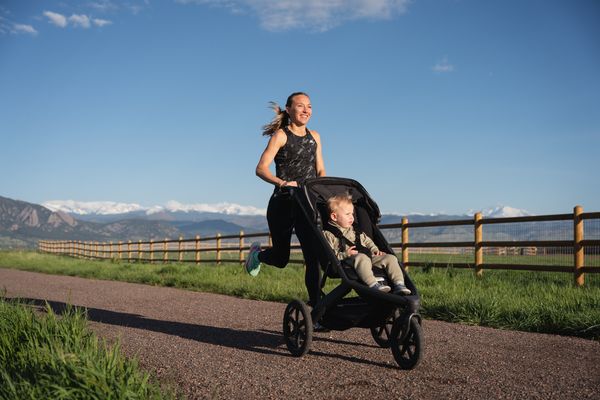 Neely also co-authored a new book Breakthrough Women's Running: Dream Big and Train Smart which guides female athletes in all core aspects of race preparation, such as goal setting, strength training, navigating training postpartum, and injury prevention. Unbeknownst to Gracey then, her dedication to this work and research would eventually intersect with her journey as an athlete, culminating in a significant breakthrough during her record-setting run.
Neely told us, "In the first chapter, Dream Big, I share about how important it is to set goals that light a fire inside you. This goal was so meaningful to me, so special, so authentic, and the desire to attempt the record and create a bigger platform to inspire other mother runners made it an absolute must on my list of races this year."
Neely Spence Gracey's world record is a fantastic feat of athleticism and determination. Her story inspires many, demonstrating that achieving greatness is possible even when you have other significant responsibilities, such as being a mother. Neely is a role model for her children, aspiring athletes, and mothers everywhere. Her determination and success inspire others to push their boundaries and aim for greatness in their chosen pursuits.
When we asked Neely to leave us with one last thought, she shared, "I encourage mothers to find a fitness routine that works for your family and your schedule. Whether it's 3 days a week or 7, make it personal to you, make it a priority. Whether it's stroller miles, treadmill miles, social miles, or you have a little shadow following along on the bike, there are so many benefits to showing up consistently."
To learn more about Neely Grace's journey, follow her on Instagram!