Mom Recreates Beyonce Photo with Twins
Shelley Hopper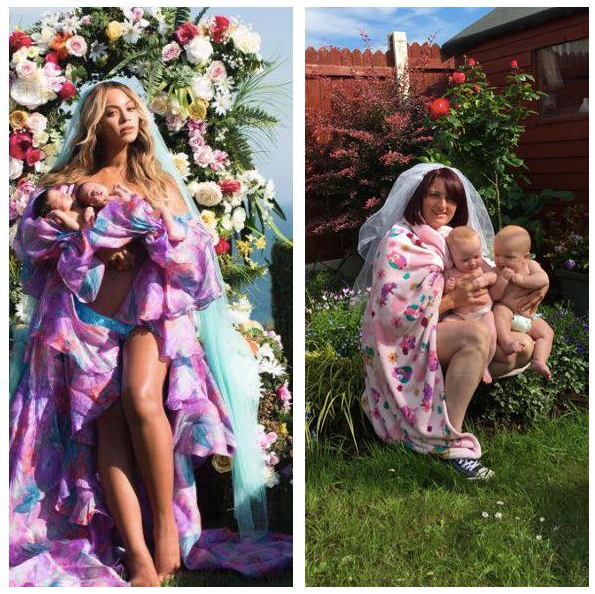 (photo collage via Sharon Kellaway)
We're cracking up over this mama from Ireland who did a spoof on Beyonce's most recent photo with her twins. In her Facebook post titled, "more posts from today's shoot," Sharon Kellaway states,
"... I wonder how many photos Beyoncé had to get through to get the right one. My 6 year old took the photos ... no qualifications and still did a mighty job."
Kellaway's post has now gone viral all over the world, and we just want to say that all versions of motherhood are uniquely beautiful, the ones that shine through raw, real humor of average day-to-day moments.
Cheers to Beyonce, cheers to Sharon, and cheers to all of you mamas making motherhood look awesome, in every which way.