A Love Letter to My FIT4MOM Village
Pamela Savage
Originally written as "A Love Letter to my FIT4MOM Baltimore Village"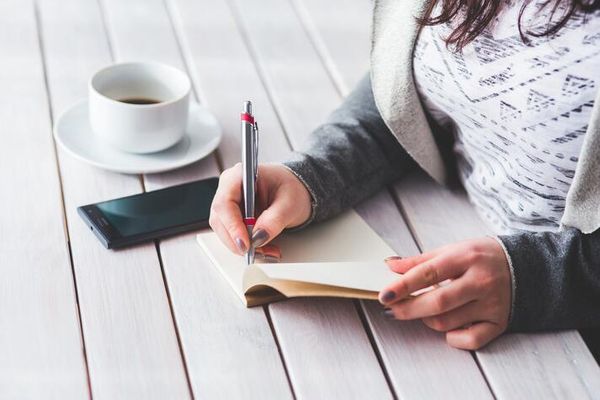 I have been quiet about my love for some time, waiting for the perfect morning to sit and write over coffee and silence. Instead, I find myself compelled to pen you a letter during the quick moments before my son wakes from his nap. Because, you know, motherhood and whatnot.
I know you understand. You always understand.
Today, I offer you a love letter.
Where to begin? Oh boy. FIT4MOM, you have been a light in my life for over a year and a half. When I think about the most important relationships in my life thus far, this one stands out for so many reasons.
At the risk of sounding cheesy, let me list the reasons why I love you so:
You are a relationship that both supports and challenges me. You create modifications for me on the days when I desperately need a break, and you issue me invitations to test myself on the days when I can dig a little deeper.
You are there for me, even when I'm not there. When I am unable to make it to class, I am often still sore from a previous day's workout. I take a remarkable comfort in physically feeling your presence in my life.
I know you will accept me as I am. When I have bags under my eyes and am (inevitably) wearing my husband's crusty, hole-ridden undershirt, you don't judge me. If my child screams or fusses, you accept that the noise is temporary, and you offer a bubble or a book. You've been there.
You meet me where I am. Whether in the park, at a studio, or at the science center, you consider what's feasible and accessible and fun for my son and I.
You make me strong. In so many ways. You encourage me to dig deep and find strength I almost forgot I had. You remind me that all pain shall pass, and that the purpose of pain is to leave me braver and stronger than I was before.
You are filled to the brim with genuine love. Every single mama in our tribe is in love with their baby, and every single baby in our tribe is completely goo-goo for their mama. I can't think of a better place to witness love so pure and true as I see each morning in Stroller Strides class.
Sigh...I could probably continue to write sweet love notes for awhile longer, but there is laundry to be folded before my dear boy stirs and this solitary hour passes. You understand. [You always understand...]
Just know that I am so appreciative for having this community and all of its members in my life.