MONTH OF MAMA IS HERE!
It's the most wonderful time of the year: Month of Mama is finally here and we are beyond excited to celebrate all the moms, all month long!
Moms deserve to be recognized for more than one day a year. Join our celebration of motherhood during the entire month of May! From gift bags and giveaways to mega Mother's Day classes and free family fun runs—we have so much fun planned to celebrate moms everywhere.
A GIFT FOR YOU
Sign up to get our Month of Mama Gift Bag filled with exclusive offers and giveaways from some of our amazing partners! We'll also send you updates about #allthethings happening around the nation for Month of Mama!

NATIONWIDE CELEBRATIONS
Mega Mother's Day Classes: We're kicking off Month of Mama the first week of May with mega Mother's Day classes at FIT4MOM locations across the nation! Use our location finder below to join an in-person Mother's Day class near you—let's get this party started, Mama!
Community Fun Runs: We're bringing all of our mamas, their families, and their communities together in May for Community Fun Runs at FIT4MOM locations around the country! Use our location finder below to find an event near you and join in on the fun!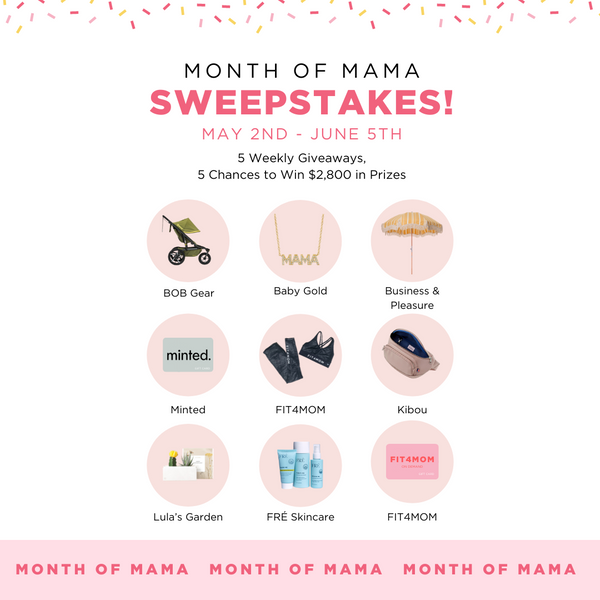 MONTH OF MAMA SWEEPSTAKES
What's Month of Mama without a mega mama sweepstakes? We're spoiling you all month long with weekly, mama-themed giveaways filled with over $3,000 in amazing prizes from our incredible partners: BOB Gear, Baby Gold, Business & Pleasure Co., Kibou, Minted, FRÉ, Lula's Garden, and of course—yours truly.
Mama, we're talking prizes like the cutest diaper bag fanny packs ever made, a brand new stroller, the diamond necklace you need immediately, the dreamiest park/beach set-up, and SO. MUCH. MORE.
Head on over to @FIT4MOMHQ to enter to win each week between May 2nd and June 5th. Our weekly prize packages will be announced every week on Instagram and winners will be announced the following week. Good Luck, Mama!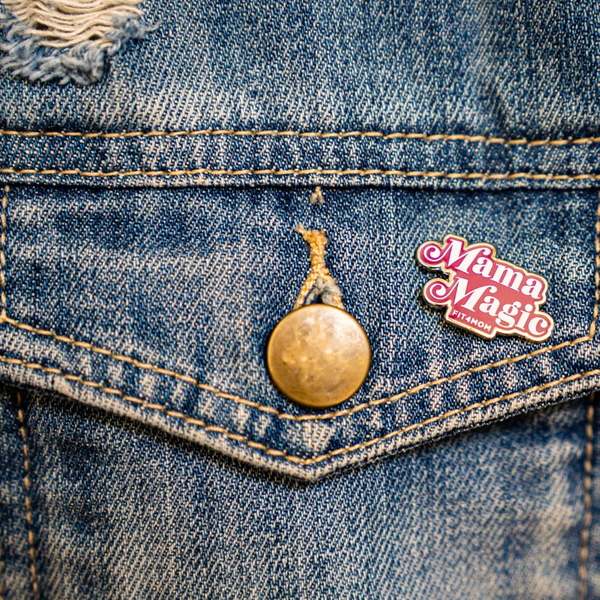 A GIFT FOR YOU 
Free Week of Classes: That's right—we're spreading the gift of fitness to new mamas around the nation with a FREE WEEK of classes, May 9th - May 15th, at FIT4MOM locations around the nation. Join us and find a location near you! * Offer valid for new clients only.
Free Mama Magic Pin: Get a free Mama Magic pin with any purchase of $25 or more in the FIT4MOM retail shop all month long! We also added new markdowns to our sale page. It's time to treat yourself, Mama. Start shopping now!
FIT4MOM On Demand Sale: Save $25 and get the annual subscription for only $74 with promo code ANNUAL74 at checkout! Already a member? Save 50% off Gather: A 30-Day Family Nutrition Plan—that's only $8.99! Use promo code MOMGATHER50 at checkout. * Offers expire on May 31, 2022.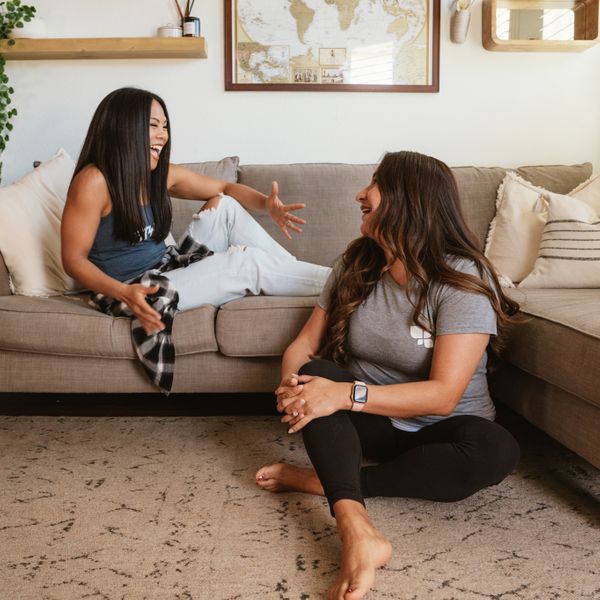 BUT WAIT, THERE'S MORE!
Tune in, Mama! We're celebrating on social throughout Month of Mama with new Mama Monday's and "Real Mom Talks" on IG Live, a nationwide virtual workout party, fitness challenges, new Motherhood Untold blogs, and so much more. Head over to @FIT4MOMHQ to tune in and don't forget to share your celebrations by tagging #monthofmama!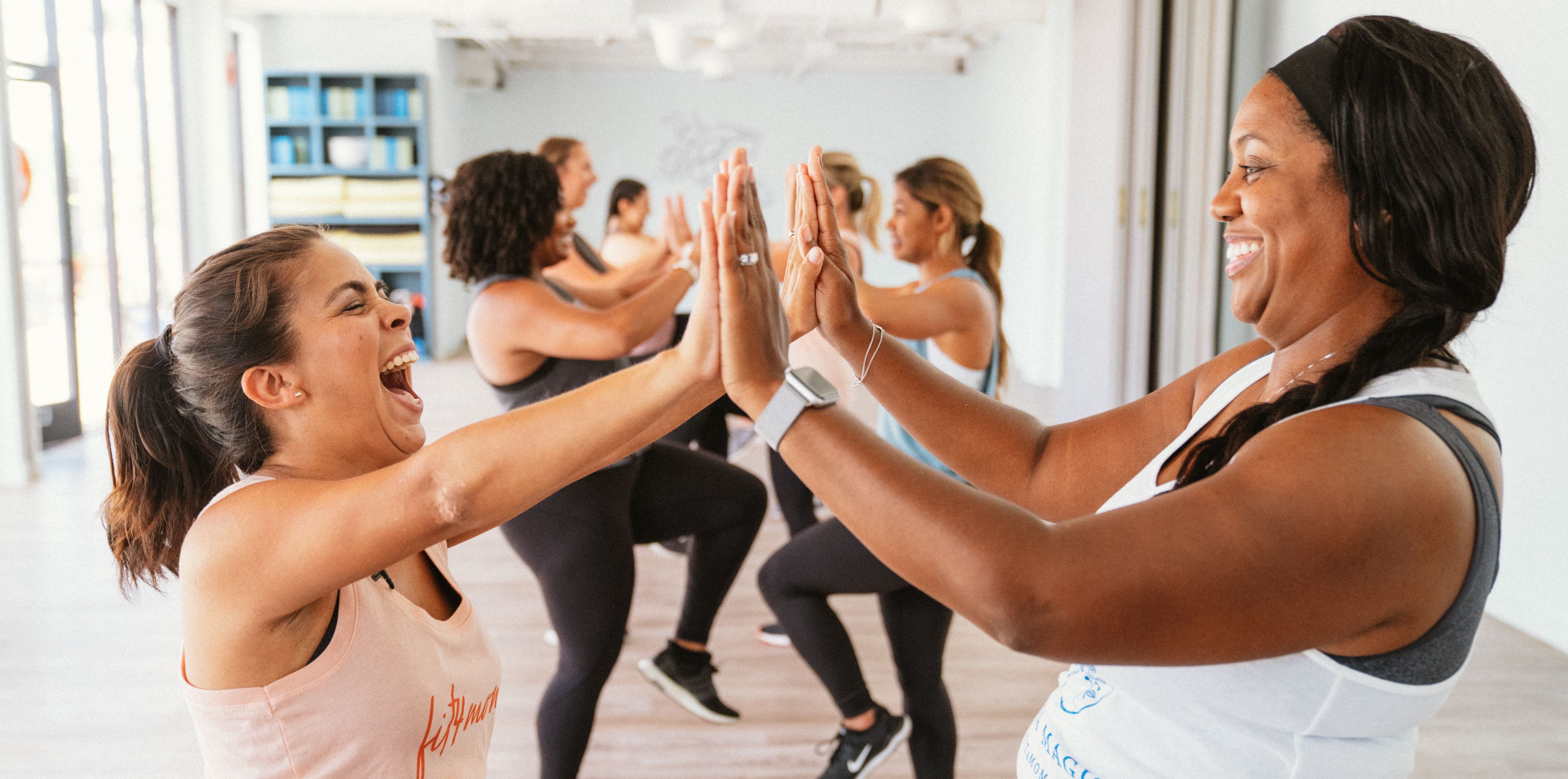 TO OUR MOTHERHOOD SISTERHOOD
Thank you for joining us and celebrating the Strength in Motherhood, Mama.
P.S. Invite a mama you admire to join our Month of Mama celebrations! We want to spoil her, too.
#MONTHOFMAMA