1 copy.png
How to slay mom life during quarantine
Sign up now to get easy family-friendly recipes, at-home workouts, music playlists, and meditations to keep you sane while homebound.
Fill out the form below to automatically be entered to win gifts from some of our favorite brands + get weekly goodies! MUSIC TO GET YOU MOVING
With playlists to motivate + inspire you. FREE AT-HOME WORKOUTS
Stroller-friendly, HIIT, babywearing, and restorative workouts. FAMILY-FRIENDLY RECIPES
Easy (and quarantine approved) recipes. MINDFULNESS + MEDITATIONS
To help you feel grounded and recharged.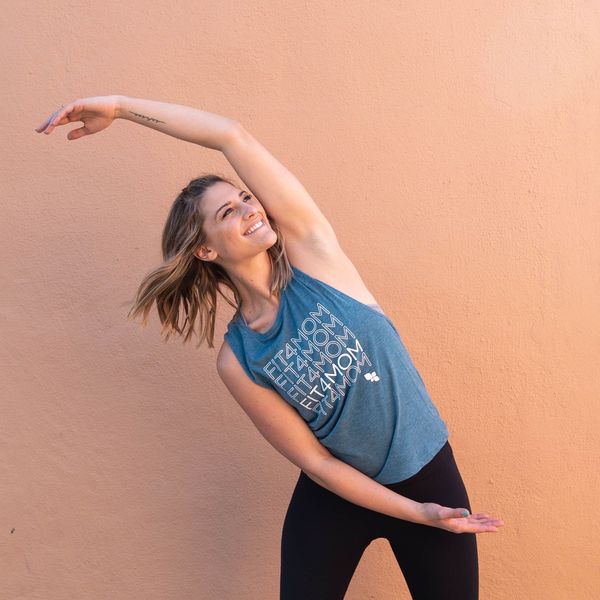 HOW IT WORKS
Get free goodies! Just enter your email + info to sign up to receive our Month of Mama goodies + automatically be entered to win our Month of Mama Giveaway (more than $650 value). We'll take it from there!
Check your inbox. You'll receive weekly emails containing our Month of Mama links with everything you need for a weekly self-care routine.
Check in on social! Throughout May, we'll be celebrating moms everywhere with workouts, giveaways and more...tag moms you love and appreciate using the hashtag #monthofmama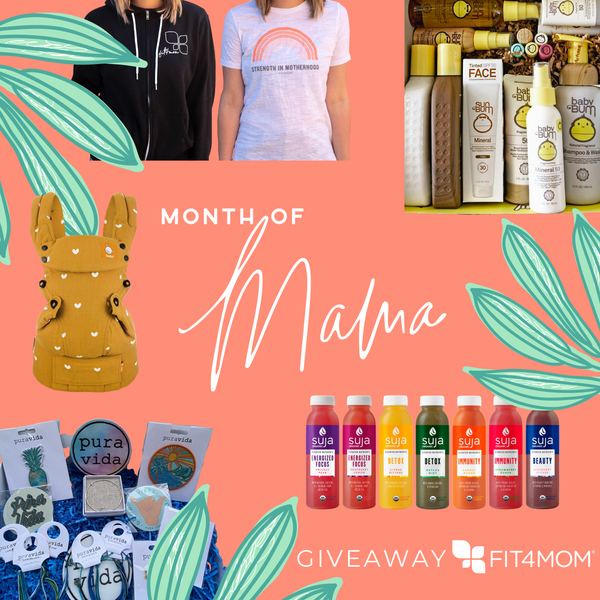 Month of Mama GIVEAWAY
Fill out the information in the form at the top of this page, and you'll be entered to win our Month of Mama Giveaway*! There will be one Grand Prize winner drawn from these submissions and one on social media.
For a BONUS entry, tag us on Instagram trying one of our At-Home Workouts or Meditations, or trying one of our recipes + show us how you are taking time for YOU during Month of Mama.
#MonthOfMama
IG: @FIT4MOMHQ
THANK YOU TO OUR SPONSORS:
*Giveaway bundle includes: Sun Bum + Baby Bum suncare products and mom essentials ($175 value), Baby Tula Explore Coast Beyond baby carrier ($179 value), SUJA gift bundle including new Elevated Nutrients, yoga towel, mat and resistance band ($150 value), Pura Vida mama gift pack (value $100), FIT4MOM Strength in Motherhood shirt + logo hoodie ($81 value) plus one FREE week of virtual FIT4MOM classes.
We've got you, Mama.
#MonthOfMama #MomItForward