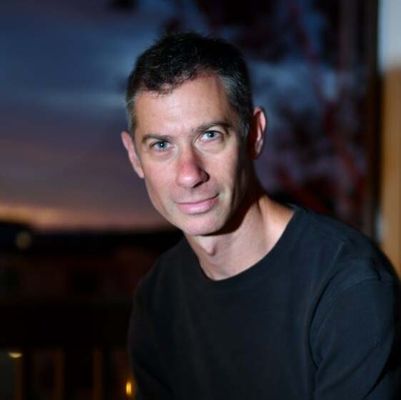 Dr. Jason Karp
Coach, Author, & Runner
It started with a race once around the track in sixth grade in Marlboro, New Jersey.
Raised by a single mother after his father died when he was 8 years old, Jason moved with his family from Brooklyn, New York to the New Jersey suburbs, where he grew up playing baseball and soccer and running track. He may have inherited his love of sports from his mother, who competed in softball, basketball, and the roller derby in her youth and had a career as a high school physical education teacher.
The passion Jason found as a kid for the science of athletic performance placed him on a yellow brick road that he still follows as a coach, exercise physiologist, author, speaker, and creator of the REVO₂LUTION RUNNING™ certification, which has been obtained by coaches and fitness professionals in 25 countries. He is also the founder and CEO of the women's-specialty run coaching company, Kyniska Running.
At age 24, Jason became one of the youngest college head coaches in the country, leading the Georgian Court University women's cross country team in New Jersey to the regional championship and winning honors as NAIA Northeast Region Coach of the Year. As a high school track and field and cross country coach, he has produced state qualifiers and All-Americans. In 2021, he became the first American distance running coach to move to Kenya to coach a group of Kenyan runners.
Jason has given hundreds of talks at many of the world's top fitness conferences and coaching clinics. He has been an instructor for USA Track & Field's level 3 coaching certification and for coaching camps at the U.S. Olympic Training Center.
A prolific writer, Jason has authored more than 400 articles and 12 books, including The Inner Runner, Running Periodization, Running a Marathon For Dummies, and Running for Women. In addition to his books, his work can be found in fitness trade and consumer magazines, track and field coaching journals, and scientific journals.
For his contributions to the industry, Jason has been honored with several awards, including IDEA National Personal Trainer of the Year in 2011 and the President's Council on Sports, Fitness & Nutrition Community Leadership award in 2014 and 2019. He was also a 2019 finalist for Personal Fitness Professional Trainer of the Year and 2020 finalist for Association of Fitness Studios Influencer of the Year.
Jason received his PhD in exercise physiology with a physiology minor from Indiana University, his MBA in entrepreneurship from San Diego State University, his master's degree in kinesiology from the University of Calgary, and his bachelor's degree in exercise and sport science with an English minor from Penn State University. His research has been published in several scientific journals, and he serves as a journal expert peer reviewer. His research has covered several areas, including muscle fiber recruitment patterns during eccentric contractions, training characteristics of Olympic Marathon Trials qualifiers, nutritional strategies for post-workout recovery, and the coordination of breathing to stride rate in runners. His research publication history can be found on Google Scholar. Learn more about Jason here.