FIT4MOM gives women the "Strength for Motherhood"
by providing classes and support for moms in every stage of motherhood. Through Fit4Baby's prenatal fitness classes, Stroller Strides, Body Back, and Our Village, women have the opportunity to have a workout and support that is flexible around motherhood.
Join Us
Dear Mama, Welcome to our FIT4MOM® Family! I would like to take a moment to invite you to come try a Stroller Strides class! I started Stroller Strides in 2001 when my son was born. Yes, I wanted to get back in shape. But I truly just needed a village. I had so many questions about nursing and sleeping (or lack of it) and really, I just needed to get out of the house and connect with some fellow moms. All of these years later and nothing has changed. All moms are looking to connect, to find a place to belong. And I am so confident that Stroller Strides will be that place for you. So grab your free week of classes and come connect with some new friends. Oh yeah, and we will help you get back in shape!
In Stride,
Lisa Druxman, Chief Founding Mom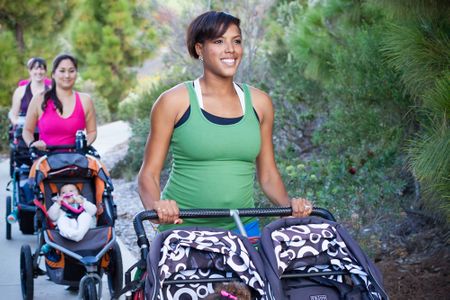 Stroller Strides
Stroller Strides® is a stroller-based fitness program designed for moms with little ones. Each 60-minute, total body workout incorporates power walking, strength, toning, songs and activities. Certified fitness instructors offer a variety of fun class formats both indoors and outdoors. All locations also offer a free playgroup with Our Village so moms can form lasting friendships with other moms through organized playdates, moms' nights out, and activities for the whole family.