The Solitude Found on My Solo Run
Katharine Eubank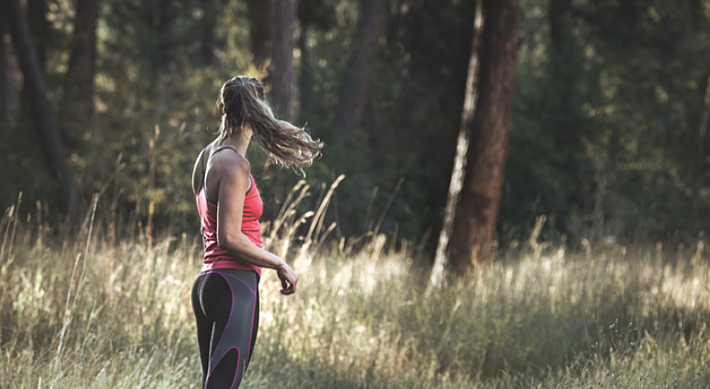 I am a runner. I'm not necessarily a fast runner or a pretty runner. But nonetheless, I am a runner.
When I was pregnant, running just didn't feel right. So I didn't do it. And I felt like I lost part of myself.
Eight months ago I had my baby. She is amazing. Everything good that they tell you about being a mother is true.
But I still felt like I was missing a part of myself. Slowly, I've been working my way back towards my previous running status. In a couple months, I am signed up to run my first half marathon in three years.
This morning I went for run. This isn't particularly noteworthy with my recent training schedule. I was supposed to up my mileage to five miles.
I mapped out my course, excited to explore trails close to my house. My husband was set and ready to watch our daughter.
But this morning's run felt different for some reason.
A mile in I finally started to pinpoint what it was. This morning was the first time in many runs that I was alone. Completely alone. Most of the time I'm either running with my daughter, running with my running partner, or running on a treadmill at the gym with tons of people around me.
But today it was just me. On a new trail. Next to a lake surrounded by trees. The run was no less hard than it has been, and at times I missed having a conversation partner.
But today, for an hour outside, it was all about me. With a new baby this isn't something that happens often. What a sweet surprise it was to realize the gift I was given this morning.
It was just me and my thoughts for five miles. Contemplating the sun, the birds singing, and what exactly the song "Cake By the Ocean" is actually about. [Seriously, what is that song about?]
There was no one to interrupt my thoughts. No one that needed anything. No one to censor my music in front of. No one to set my pace but me.
And I guess the sweetest thing about it was that I realized I could do it. On my own. I am strong enough. I have the endurance and the fight and will to keep going. I love my support group, running with my babe, and attending group fitness classes. But today, I found peace in the solitude and gratitude in the independence of running solo.