Radical Vanity: A 7-Day Challenge with FIT4MOM
Shelley Hopper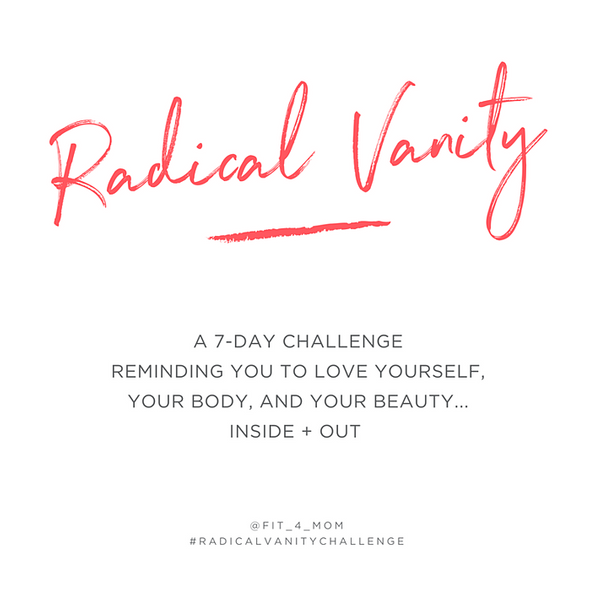 Let's talk about radical vanity for a minute...but first, did you read this blog post written by Laura Doran yet? In a nutshell, "Radical vanity, a term and a movement invented by coach and speaker Jessi Kneeland, 'is a call for backlash against the idea that a woman should give to others [more] than she gives to herself, and an acknowledgment that only when our needs are fully met can we show up fully to help others'" (Doran, 2017).
"It's a call to believe in our beauty, both outer and inner. To stop apologizing for taking up space, for prioritizing self-care, for being ourselves. As Kneeland puts it, 'radical vanity is about starting a movement toward reclaiming our time and energy and attention, and spending it on ourselves first'" (Doran, 2017).
WOAH. Read our full article on radical vanity here, because we're officially celebrating this mindset in a week-long self-love challenge starting THIS coming MONDAY, September 4th. And, feel free to check out more on Jessi and her self-love movement here on her Instagram.
Laura Doran, who wrote Why I Need Radical Vanity...and Why You Need It Too", is a Body Back and Stroller Barre instructor at FIT4MOM Severn and also works as their Content and Event Manager. She created this #RADICALVANITYCHALLENGE and we were SO in love with it, we wanted to turn it into graphics and share it globally with all of YOU. So, we are encouraging you to participate in this week-long series of mini daily tasks to focus on self-love, gratitude, and boss babe beauty to remind you how incredible you are (in case someone hasn't told you lately...you are strong. you are worthy. you are freaking amazing!)
Follow along with us, and share on social to tell us you're IN for focusing on RADICAL BEAUTY this week!
Day 1:
MONDAY, SEPTEMBER 4TH
(insert your word where "PROGRESS" is listed)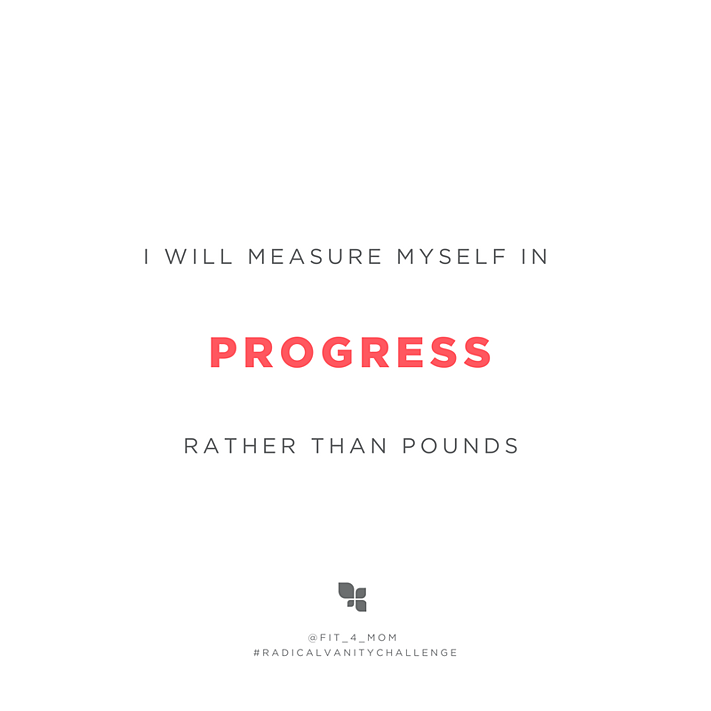 use this blank template to add your own word or phrase: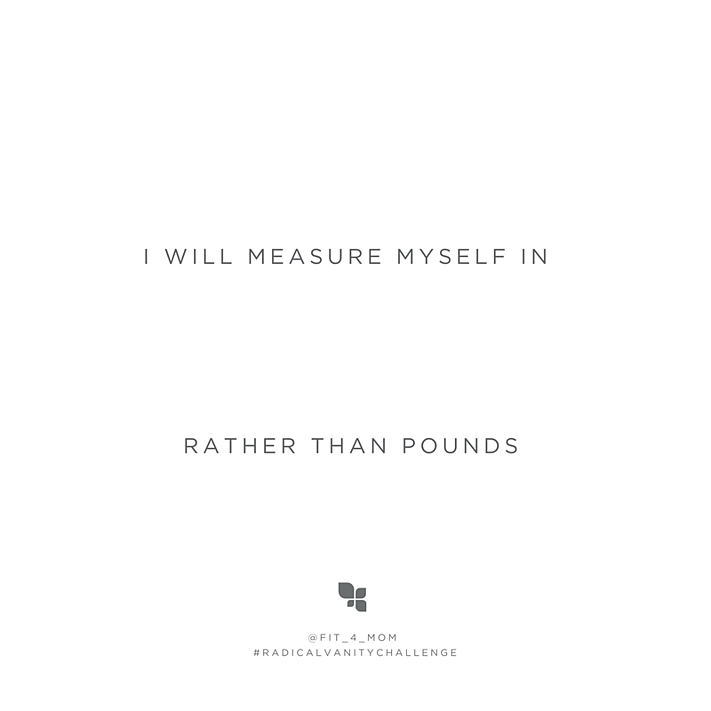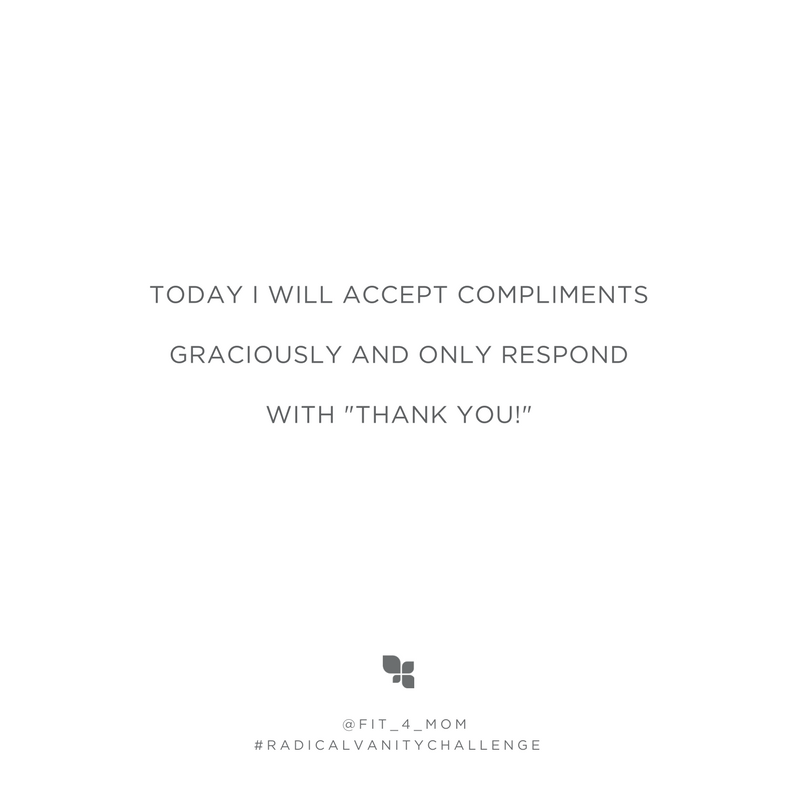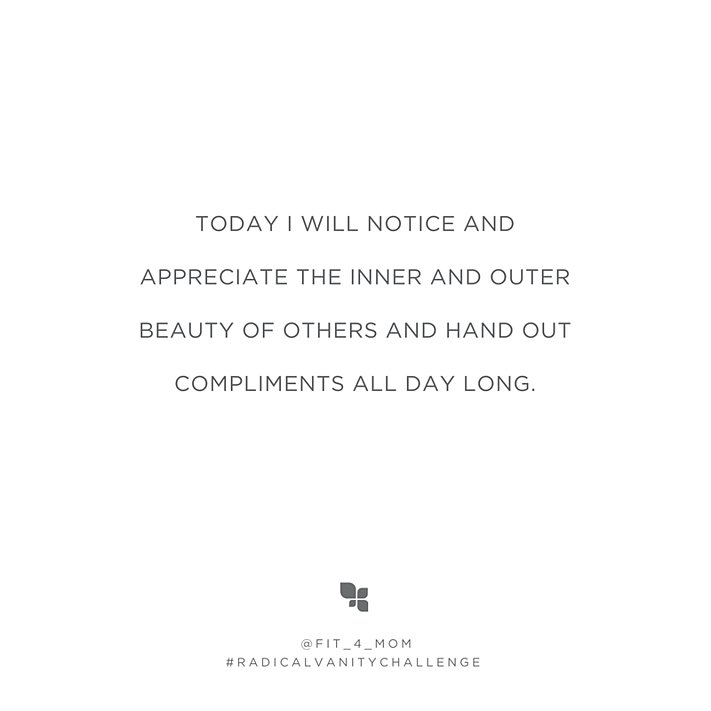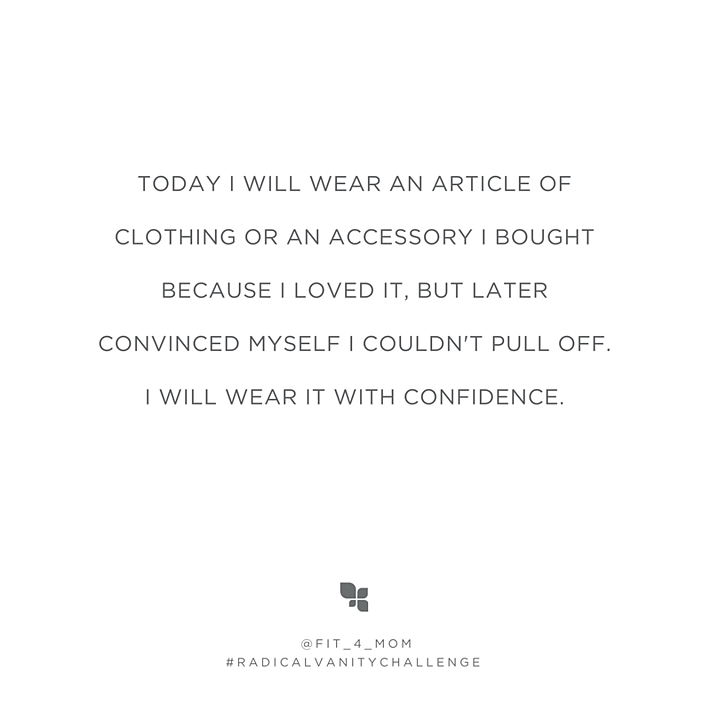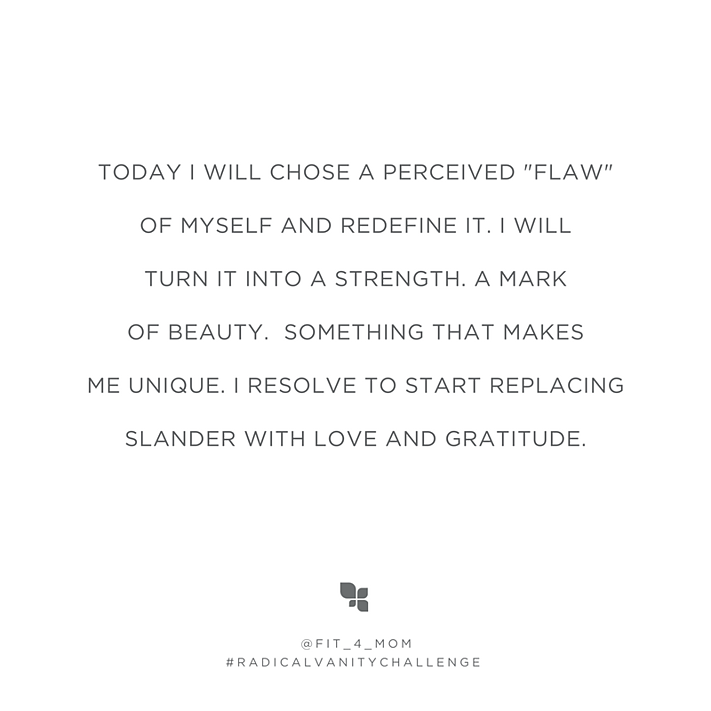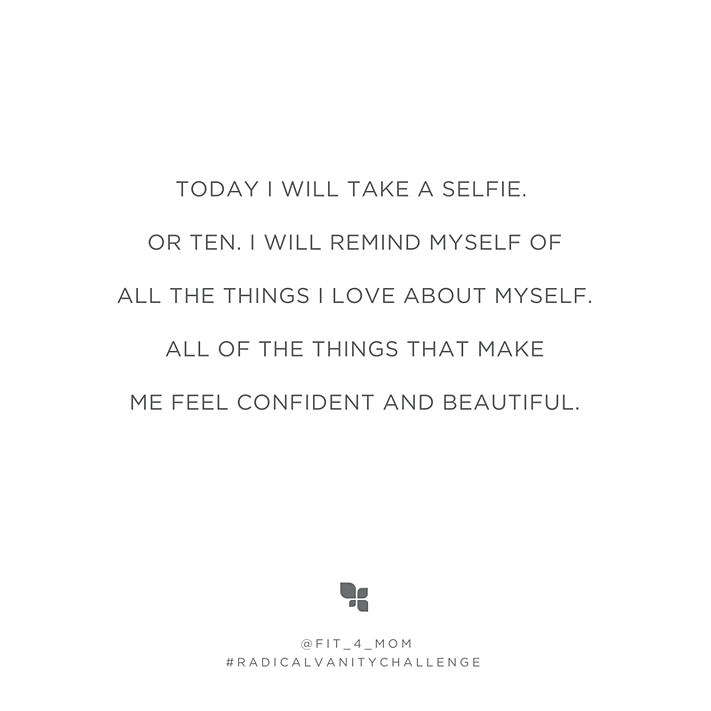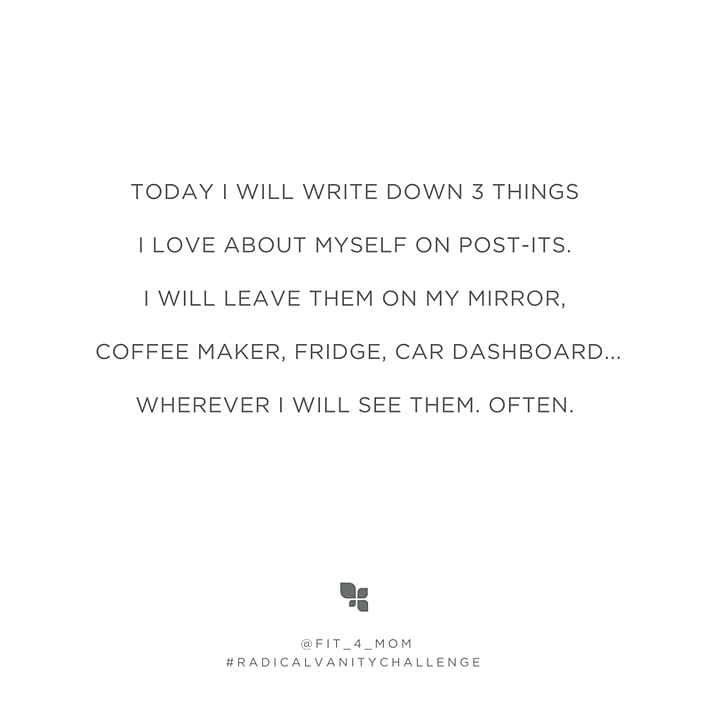 Post this to image below to social, share the news with friends, and encourage the women in your life to join us for our #RADICALBEAUTYCHALLENGE!
We're popping the cork off this radical vanity party
MONDAY, September 4th.
(PS - Happy Labor Day! How is that already possible?!)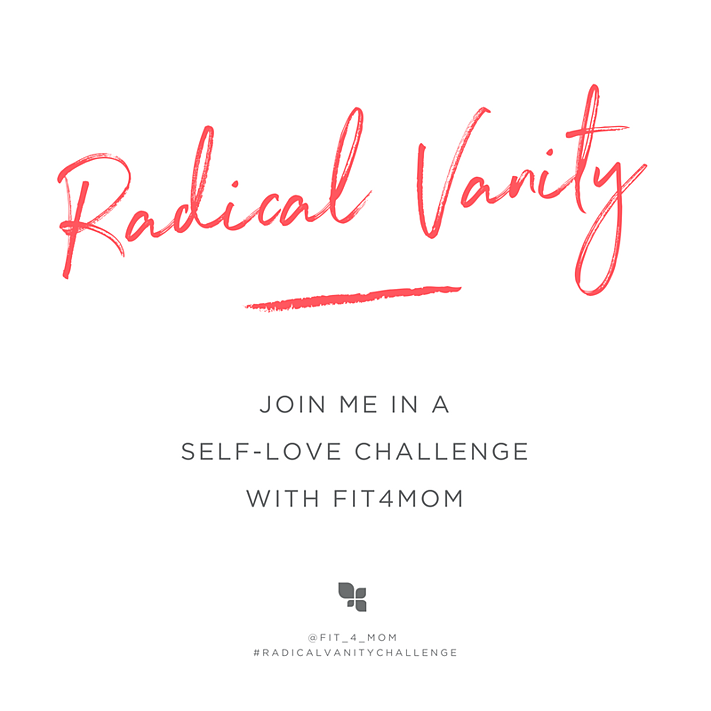 Huge thanks to Laura Doran for sharing this week-long challenge with us. We adore you, and are grateful for YOU as well as all the other incredible humans and mamas within our FIT4MOM family worldwide.