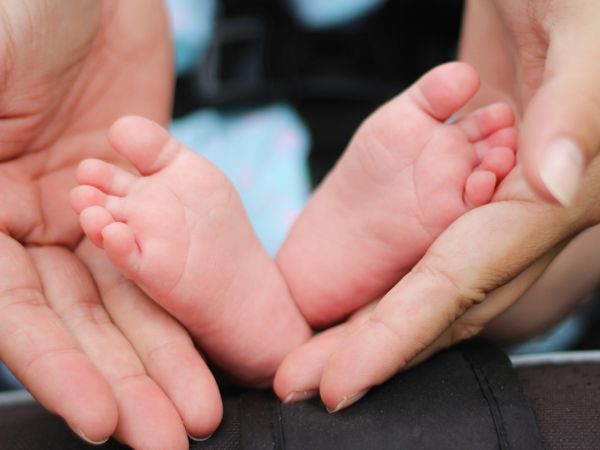 National Foster Care Month
Mary Ainsworth
May is National Foster Care Month. Foster parents not only transform, but truly save the lives of children who are in need of love and a home. We asked the foster care mamas in our community to share what they've learned and experienced as a foster parent:
What has been the most rewarding part of being a foster parent?
Our biological kids' childhood has been shaken up, turned upside down, and inside out by us bringing in two kiddos into our family who are not biologically related to them. Although it's been challenging for our bio kids, the sharpening of their character is beautiful and well worth the risk. They have the daily opportunity to choose empathy and compassion and learn about trauma in a really unique way. I see the benefits of this in their interactions and relationships with people outside of our home.
What's one of the biggest misconceptions about being a foster parent?
We are not superhuman or superheroes. We are very average people who decided it's worth choosing discomfort for the sake of someone else finding safety. You can do it too.
What made you decide to become a foster parent?
As a Sociology major in college, I was assigned the book "Turning Stones" by Marc Parent in one of my classes. That book shook my core and opened my eyes to some of the complexities of the foster care system. My husband's mom was also a CPS caseworker, so he had exposure growing up to what the system was like. We were open to adopting one day, but the more we learned about private adoption, the more we felt unsettled about the whole thing. It didn't make sense to us, personally, that there are adults on waiting lists hoping for a baby through private agencies when there are kids on waiting lists in foster care hoping for a home. So we signed up for foster care training with the goal of providing a safe place, whether temporarily or permanently, for kids waiting.
What is something that fostering has taught you?
It's worth the vulnerability of providing attachment for the kids in your home, even at the risk of separation pain for you later down the road. We hear people say frequently, "I could never sign up for foster care because I would get too attached to the kids." This is a self-protection mindset instead of leaning into discomfort and risk for the sake of the kids.
What should the public know about foster care that they don't?
There is not near as much support for the biological parents as I had assumed or hoped for. This may be an unpopular opinion, but I do not recommend signing up to be a foster parent if you can't hope and root for reunification. In Texas, the biological parents usually have 12-18 months to get their lives together in order to get their kids back. For some parents, finding transportation to required classes, securing permanent housing, exiting toxic relationships, etc can be very challenging in that amount of time, especially with minimal support. It can be easy for people on the outside looking in to judge adults who have kids in CPS custody. Instead of judging, what if that energy was channeled into support for the biological parents with the goal of cultivating safe families who can stay together? Foster care is just a band aid. Adoption is a bigger, more secure band aid. But in the end, there is still a societal wound of separating kids and parents who need support and help in one way or another to stay together.
How has being a foster parent contributed/changed your life?
I've learned more about trauma than I ever imagined. The way people metabolize trauma varies, but it's inevitable that trauma will present itself in kids who have been in the foster system or adopted. This has given me a lens of grace to see people through. When one of my kids has a really hard day at school, there is a good chance it's their body remembering something difficult and they don't have all the tools to express it in a healthy way. This lens of grace is also applied to biological parents who have kids in the foster system. We talk about our kids' biological moms with dignity, worthiness, and an "everyone is doing the best they can with the tools they have" perspective.
What adjective best describes you or be and what advice would you give for someone considering it?
There is a big shortage for safe, healthy foster families compared to the number of kids in foster care. Definitely consider signing up AND it's important to do the heart work beforehand, during, and after. You are not anyone's savior. We are not wired as people to be separated from our families and any kiddo who comes to your home will have trauma. Learn from adult adoptees, talk to other foster families, and keep a pulse on your motivation. If you realize being a foster parent is not for you, you can sign up to be a CASA to advocate for the kids in the system, donate money to an organization providing services for the biological parents, or bring meals and support to foster families (especially when they receive a new placement).

Here are some accounts, especially for transracial adoption they recommend following on Instagram:

-@angieadoptee

-@_heytra

-@shardayrenee

-@andie.ink

-@blacktothebeginning