How To Become A FIT4MOM Instructor
Lisa Druxman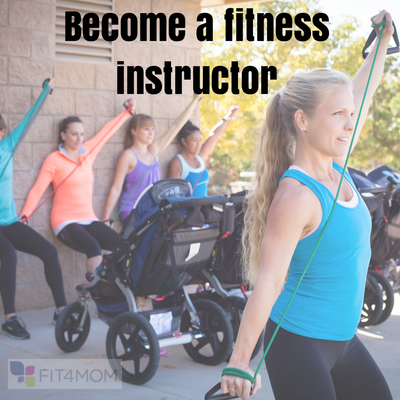 When I started Stroller Strides nearly 13 years ago, I thought this was a perfect job for other fitness professionals like myself. What has surprised me over the years was that teaching our classes seems to be a perfect job for anyone who has a passion for fitness and motherhood. I'm often asked what's involved in becoming an instructor so I thought I would share it with you in a blog post.
- If you are a nationally certified fitness professional (with certifications like ACE, ACSM, AFAA, NASM), then we have an online training that you can take. We will train you in pre and postnatal fitness and will teach you how to teach the classes.
- If you are new to fitness, we have live courses that you can participate in. We can train you to be a fitness instructor! First, you will take an online course teaching you the basics of exercise science. We will cover the relevant aspects of physiology, anatomy and biomechanics. You can then find one of our live instructor courses in a variety of cities across the country. If there is enough interest, we can send an instructor to your home town.
All of our instructors must work for the local franchisee. To find out if there is a franchisee in your area, go to www.fit4mom.com. If there is not a franchisee in your area, you should consider getting started! Never before has there been a business that is so supportive of motherhood!
We have a variety of programs looking for passionate instructors, which include Fit4Baby, Stroller Strides, Stroller Barre and Body Back. If you are ready to give women the "strength for motherhood", we do hope you will consider joining our family!