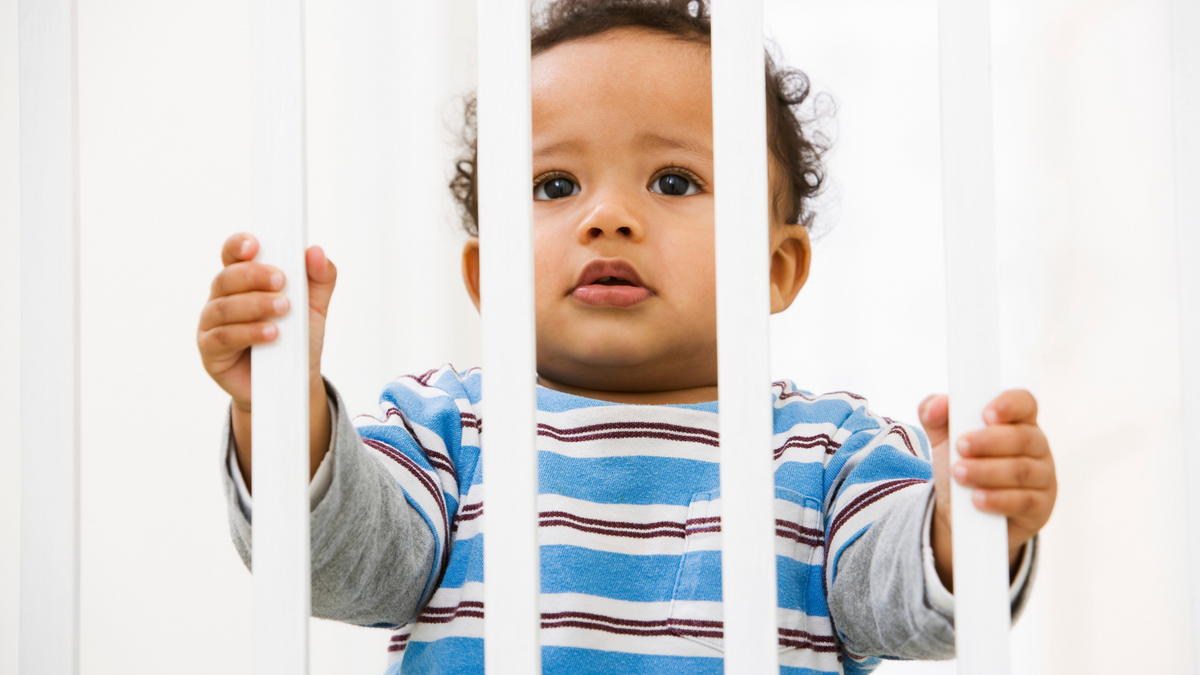 5 Tips to Baby Proof Your Home
Alysia Page
This National Safety Month, we're turning your house into a fortress thanks to our top baby proofing tips!
June is National Safety Month, and what better way to acknowledge the importance of safety than by sharing some helpful suggestions with our new mamas! It's time to get into the nitty-gritty of babyproofing your home! As a parent, keeping your little one safe is always one of our top priorities, and your village is here to help guide you through! You may think that you have all the time to baby-proof your home but we recommend that you take the necessary steps before your baby comes home so that you can rest easy once you bring your little bundle home from the hospital.
It may be shocking to know how much mischief your crawler can get into around your home, so it's important that you take extra precautions to make sure your home is a safe haven for you and your children. The great news is, thanks to proficient babyproofing, child injury death rates have decreased 29% in the last decade according to Kimberlee Mitchell, National Child Safety Expert, showing that taking the extra steps will allow you to let your little explorer roam with peace of mind.
1. Get baby's eye view
Crawling on all fours around your home will allow you to see things from your baby's viewpoint. From the sharp corners of the coffee table you love to covering up that one outlet you never use, getting on a lower level will help you make sure nothing gets missed.
Locks are your new best friends: Install Childproof cabinet locks and drawer locks for those that contain harmful products. Also don't skip out on those toilet seat locks, those can not only save lives but they'll save your plumbing too.
Stick-on corner cards for furniture with sharp edges
Childproof outlet coverings, we recommend sliding outlet cover
Cordless blinds (the cords on blinds and curtains are strangling hazards)
Tuck those loose electrical cords away with cord covers, these also give your home a tidy look you'll love.
2. Use baby gates
Stairs, fireplaces and kitchens... oh my! There are some areas of your home that may seem impossible to make safe. We have a solution for you, simply block off the area by using an indoor gate!
3. Make sure things are out of reach
Breakables, matches, chemicals/cleaners, and picture frames should be put out of reach. Don't assume they can't reach it or won't, make sure that they can't. We suggest moving these items to cabinets that are out of reach versus storing them in lower cabinets in your household. It's important to read labels to see what is in the ingredients in your household products to ensure that they're safe for your baby. As an example, dishwashing pods are often kept under the kitchen sink; check labels as those are often toxic for children.
4. Focus on one room at a time
Each room in your home introduces new obstacles. Starting with the room that is the biggest risk factor, such as your living room or kitchen, will help make your to-do list a little less intimidating.
5. Keep your eye on baby
Get to know your scooter, crawler, or walking baby's habits by keeping a watchful eye on them. This is a great way to implement boundaries with your baby as they learn what is safe and what is a no-no in your home.
Last but not least, our biggest tip that we can give to our new mamas is to be kind to yourself. Accidents may happen and you can't always prevent them all and that's okay! We may not be perfect as mamas but trust us, you're doing great and you've got this, Mama.
Want to know more tips and tricks about babyproofing? Head over to our Instagram to see what other mamas have to say!